Marvel Entertainment is introducing a new mobile game installment to its X-Men franchise with the release of X-Men: Battle of the Atom next fall.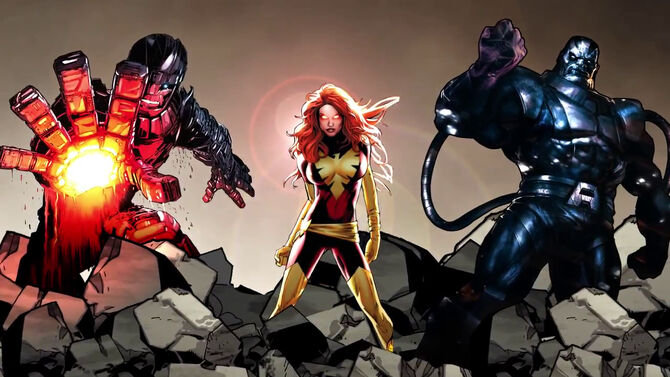 The upcoming "next-generation card game" will tie in with a forthcoming comic book of the same name, X-Men: Battle of the Atom, also slated for a fall release, Marvel and developer Gree announced. The game allows players to team up with friends and forge alliances in order to combat familiar X-Men villains and some who will be introduced to the series for the first time. Players can also collect hundreds of in-game cards, while the game's ongoing narrative will update regularly with new characters and events.
You will be forming your own team of characters but you will also be able to team up with other players, if you want to, before going into battle against all the different enemies from the X-Men universe. However, while all of this sounds pretty standard in terms of a TCG title, if you're a comic book fan or at least an X-Men fan then you should be interested in this game as it will also unveil villains from the future that have yet to be seen.
Featured Story Arcs / Alternate Timelines (Involved)
Edit
Avengers Vs. X-men
Age Of Apocalypse 
Old Man Logan
All New X-men
The Dark Phoenix Saga
Messiah Complex
Messiah War